When you need personal or professional printed material, don't do it yourself! Trust the professionals at LIPS Printing to create high-quality printed materials you'll be proud to show off.
Products
We can help call attention to your biggest life and business moments with unique, compelling full-color announcements. Our designers can bring a special touch to your wedding, anniversary, birthday, holiday, business achievement or any occasion worth celebrating. Or, if you already have a design, our quality printing processes will ensure your piece is delivered as vibrant and sharp as you imagine.

If there's any time to make sure your printing is perfect, it's your annual report, as no single piece says more about the professionalism of your business. To guarantee your report is designed and printed without a hitch, work with the pros.

Displayed horizontally, vertically, indoors or out, a banner is a versatile and cost-effective way to put your message in many places. Add impactful design and full-color graphics and a banner will stand out, get your message noticed and make it memorable. Perfect for promotions and special events, our custom full-color banners provide high visibility that attracts and motivates customers.

Booklets are used for everything from directories to programs. We can produce booklets in a variety of sizes and designs from conception to the finished piece.

With books and magazines, your design, layout and printing has a story to tell. Let our design team give your publications a life of their own, with eye-catching design and professional content layout.

You've got a message, and our design team can help you communicate loud and clear. Bring us your ideas and we'll help you produce a brochure that can grab attention and pull readers in.

When you need a way to promote your business or services you provide, don't do them yourself. Trust our design team to help you stand out with our high-quality printing and design skills that you'll be proud to show off.

We can create one of a kind carbonless forms that cater to all your needs including 2pt, 3pt, or more.

With calendars, your impression is made every single day of the year. Make it a good one, with professional, striking calendars designed by one of our professional designers. Or, if you have a print-ready file, we can put full-color technologies and quality printing processes to work for you, ensuring your calendars come out vibrant and sharp.

Tout your wares in style. Our designers will help you establish a catalog layout that presents your products and services in an irresistible way. Or, bring your own design and we'll use the latest full-color printing technology to produce remarkable catalogs.

We can get your business checks ordered with the information you need. When you order checks from us, you can be confident that you are receiving the highest quality at the best value. In addition, you can be rest assured that your financial and personal information is protected and secure.

Whether you need a perforated coupon as part of your brochure, or a separate piece, we can help. We can produce basic black and white, eye-catching full-color, and everything in between.

Get attention with creative, brilliant, and vivid envelopes for personal use or for your business projects. We can design and print envelopes of all sizes and formats ranging from basic black and white to impressive colorful designs. With these envelopes carrying your message to prospects and customers, you're sure to get noticed!

Our design staff can produce stunning annual reports using color, photos, and graphics.

Flyers are a great, cost-effective way to get your message out quickly and easily.
From simple black and white to full-color designs, we can create flyers for you that will grab attention and get results.

We can create one of a kind invoices with your logo and the info you need for your business.

Today, labels come in all types and sizes. From mailing labels to price tags, we can help you produce almost any label imaginable.

We can design and print a letterhead that incorporates your personal or company identity. These can range in format from basic black & white to impressive, colorful designs.

Organizing your information into a manual is an effective way to communicate with your audience. You can incorporate everything from basic black and white copies to full-color inserts and transparencies to custom designed index tabs and binders.

We print membership books for a variety of clubs, schools, non-profit organizations, and religious groups. Sizes vary from small booklets that fit into your pocket to sizes exceeding 11" x 17". We offer a variety of cover stocks. We can typeset the booklets from scratch, or you can send us or bring in your digital files.

Like staying in contact with people? There is no better way to reach out to your customers or clients but with newsletters about things you're doing or things that will be happening soon.

We can create notepads that are customized with names, company information, or personal messages of any kind.

We can create any size postcard that you can mail that will be sure to wow everyone whether it is for personal or business use.

We can design and produce full-color posters in a variety of sizes. With the capability to run single posters or large runs, our full-color poster output will make your creation stand out.

They say you only have one chance to make a first impression. With us, you can make a big one. Our creative services team can design extraordinary materials. If your materials are already designed, we can print your project on a wide variety of paper stock, using the latest in full-color technology.

Organizing your company information into a manual is an effective way to communicate with your staff or clients. You can incorporate everything from basic black and white copies to full-color inserts and custom designed index tabs and binders

We can create programs that commemorate your special event, from weddings and anniversaries to banquets and ceremonies. These can range from traditional, one-color formats to impressive, full-color designs. We can also produce programs for sporting and other continuously scheduled events.

Property listings are your opportunity to make a first impression with prospective clients. Using your descriptions and images, we can create property listing sheets that communicate effectively with your audience and make a lasting impression.

Need to create a purchase order form to keep your self-organized? We can help you with customer purchase order forms that are sure to help you keep organized.

We offer fast turnaround of raffle tickets or raffle books for organizations that are holding fund raising events. We can customize the raffles with your logo and colors in both small and large quantities. All raffles are numbered and perforated and packaged for easy distribution.

We can create a variety of documents designed for client response. These can include perforated cards that easily separate from your mailer, or larger return envelopes secured within your document.

We can design a professional resume and print it on impressive premium papers with envelopes to match. We can also design cover letters and address labels that will add to the quality of your resume package.

With rubber or self-inking stamps we can offer you various sizes and formats, including return addresses, corporate logos, signatures, and other professional uses.

You've got a message, and our design team can help you communicate loud and clear. Bring us your ideas and we'll help you produce a sales sheet that can grab attention and pull readers in.

We can produce tickets for your special event, from simple black and white to stunning full-color. We can also number and perforate your tickets for security and ease of handling.

We can create a design based on a sample that you have, or our design department can create a customized look from scratch. Our designers have experience and the knowledge to help you get started and WOW your guest.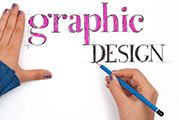 Graphic Design / Typesetting Services
Whatever your project, we have the creative vision to make it come to life. Our staff of experienced designers has the skills and insights to handle brochures, publications, reports, identity packages, logo designs and so much more.
Printing Services
If you are an architect, contractor or engineer, we understand how important blueprint detail and accuracy are to you. So whether you need one or one hundred copies, bring us your digital files or original paper plans and receive blueprints at a competitive price.

At LIPS Printing we offer both Full-color and Black and White digital printing. We offer a wide range of digital printing products and can print on a wide variety of paper weights and sizes to suit any job.

We can print black and white or full color large format prints for you. This would include any artwork, projects or images that are larger than 13" wide by 19" long.

Offset printing is a commonly used printing technique in which the inked image is transferred (or "offset") from a plate to your choice of paper. This is the most cost-effective printing method for larger printing jobs and here at LIPS Printing we offer one, two, three, and full-color offset printing for a wide variety of paper sizes and stocks.

We copy large documents such as blueprints. Many jobs can be done while you wait or within the same day.

We have self-service copiers for your convenience. Larger jobs can be done while you wait or within a few days turn around.

With our state-of-the-art variable data printing (VDP) technology, we can use your custom mailing list to create letters, envelopes. and full-color postcards, and so much more. We can even use variable data printing to number documents to help keep your files organized and manageable. We can incorporate document numbering schemes into the printing of carbonless invoices, purchase orders and other business forms as well as tickets, invitations and other unique items.
Finishing Services
Coil binding, also known as spiral binding, is a method in binding documents together which places spirals that are crimped on the ends to hold the document together. It is a great way to pull together the pages of your report, workbook or other documents. Coil binding is even durable enough for mailing, comes in a wide variety of colors and sizes, and is a cost-effective way to add that professional touch.

Collating refers to the gathering and arranging of individual sheets or other printed components into a
pre-determined sequence and here at LIPS Printing we offer both hand and machine collating.

Comb binding is the method of binding a book together using round plastic spines with rings and a hole puncher that makes rectangular holes. It is also sometimes referred to as plastic comb binding or spiral comb binding. Comb binding is perfect for workbooks and other documents that need to lay flat when open and is a very cost-effective binding method. We offer comb binding solutions in a wide range of colors and sizes and can help you find the perfect fit for your document.

Utilizing our state-of-the-art cutting machine, our bindery professionals will take your printed documents and cut and trim them to ensure the edges are crisp, clean and uniform from the first copy to the last.

Drilling refers to the process of creating round holes in paper using a rotating bit and we can customize the placements of your drilled holes for you.

Have a poster or large format print that needs printed and then foam mounted but don't have time to get it done? We have got you covered and can get that done for you. It's the perfect way to finish off your prints for an exhibit, presentation or trade show and is perfect for mounting photographs and framed art.

We can have our machine fold your large project as a double fold, parallel fold, tri-fold and Z-fold and for small quantity we can even hand fold your more complicated projects.

Lamination is the technique/process in which we layer plastic over your project to improve its strength & stability. Here at LIPS Printing we have our standard laminating or our pouch laminating. Our standard laminating is where we trim the edges off and the paper is exposed only on the edges. Our pouch laminating is for smaller prints only and they are completely sealed in with lamination on the edges.

Padding is the process in which adhesive compound is spread across the edge of the sheets and holds them together until the are ready to be used and separated from each other.

Perfect Binding or commonly referred to as perfect bound book is most associated with paperback books where the pages and cover are glued together at the spine with a strong yet flexible adhesive. The other three sides of the book are then trimmed as needed to give them clean "perfect" edges. Don't know where to start setting up or even a place to get this project going? Just leave it to us and you can be rest assured that your project will be printed and finished in the high-quality standards you expect from LIPS Printing.

Perforating is when a row of small holes is punched in a sheet of paper so that a part can be torn off easily. This is one of the processes that when done right, nobody notices; it just works. So when it comes to performing perforations for coupons, reply cards and other detachable collateral, we work very hard to go unnoticed.

Saddle Stitching refers to a book binding method in which folded sheets are stapled together along the gutter of the folds of your project, creating a bind that is both sturdy and highly cost-effective. This is an excellent binding solution for small booklets and other printed volumes having a relatively small number of pages.

Scoring is the process of making a light cut along a straight edge in a way to ensure that folds made in heavier paper stock are crisp and clean from beginning to end. Depending on the requirements of the job, we can either machine-score or hand-score your documents.

Stapling your project is another simple way to keep your project together. Just let us know how you would like your project stapled and we will do it for you.

Tape binding is a process that uses strips coated in thermoplastic glue that covers the spine of a book. It provides a strong, simple, and cost-effective solution for low-volume binding needs. It requires no holes to be punched, provides a clean, professional appearance, and allows the bound document to lay flat when open.
Delivery Services