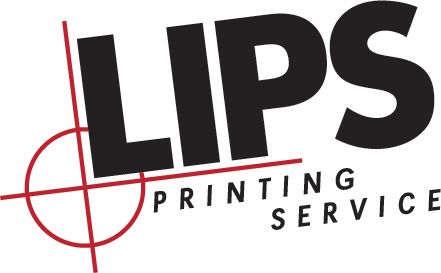 Who We Are
At LIPS Printing, we are here for you and we want you to be completely satisfied with the product and services that we can provide for you. We have over 40 years of printing experience and we set high standards for design and the printing projects we produce. In today's world, you need to inform, involve, impress and inspire people when it comes to your printed material. That is why it is our mission to provide you with the highest quality products and services possible in a timely fashion and at a competitive price. Our team prides itself on helping you achieve your personal or business goals with honesty, expert advice, and quick, friendly customer service. We want our work to meet and exceed our customer's expectations, whether we're completing a simple copy project or a complex design. We want our current and future clients to know who exactly they're doing business with and why they should choose LIPS Printing for their printing needs. Therefore, we give each customer who walks in our door one-on-one attention that they deserve; as we know that no two customers' needs are the same when it comes to their printing needs. Our full-service print shop offers knowledgeable and experienced staff, with friendly customer service on every project, no matter the size. From design, printing, finishing, and delivery, we'll get the job done professionally and done in a timely manner.
Our Mission And Promise To You
LIPS Printing's mission is to provide the highest quality of products and services possible to our customers. Our goal is to do this in a timely fashion and at competitive prices that will exceed our customers' expectations. We promise to do this by being honest, giving our expert advice, and providing you quick, friendly customer service that is sure to help you achieve your personal or business goals.
Guiding Principles
Formerly Lisa's Instant Print Service, our company was founded in 1977 and underwent new ownership and identity in July of 2004 and is now known as LIPS Printing Service. Our company has always stressed professionalism/efficiency and we've continued to be a strong and stable provider of printing and copying materials to businesses, organizations, and individuals in the Kearney and Central Nebraska areas. Our fast, courteous service has been an everyday commitment to excellence from day one.
Our Staff
The staff at LIPS Printing has many qualities about them that make them stand out such as the ability to communicate effectively, a high level of organization, strong interpersonal skills, and so much more. The one attribute that all our employees have is the desire to provide high-quality products with excellent customer service.